Finally…
"Discover the Secrets of Highly Paid Web Writers, Affiliates, and Marketers With Writing That Sells…"
It was 2007. I'd stayed up most of the night that first night basking in the glow from the computer, excited because I'd finally found it.
In between feeding my baby, changing diapers, and worrying about the future, I'd managed to find the thing that was going to be the answer to helping my family stay afloat financially.
The answer to online success was, and always will be, writing….
Web writing is an exciting and relatively new field. Just about anyone who can string words together can do it, but there are a rare few who can do it well. This is even more true since SEO writing is a thing of the past…
It's easy to get stuck in the trap of writing the same old things for the same old (low) returns.
You're a writer, and this ebook is your answer. This is the answer whether you're new or very experienced with web writing.
I'm by no means the highest paid writer on the web, but I've managed to earn a wonderful living for my family over the past 5 years (note: it's now been TEN years!), in demand because I've developed skills beyond the average web writer (these things can all be learned!)
I want to let you in on some secrets I've learned along the way. These "secrets" are what separates those who make mediocre amounts from their writing from those who earn far more — whether it's for their own business, an affiliate marketing business, or as a freelance writer.
It's nothing tricky or complicated, but it is an entirely new way of approaching your writing…
Not only will you likely earn more from your writing, you'll also have more fun doing it. Seriously! It's FUN to write about even the most boring of topics, when you know how.
Why Writing Articles That Sell is Right for You:
You'll become one of the FEW writers who know how to write non-fiction pre-selling articles that will blow readers and clients away
You'll actually have fun with your writing… you'll look forward to it!
You will have a new way to approach your writing, a way that works for you and feels good
Your readers will really connect with what you write…and you'll sell more as a result
Sales will improve, because you'll be giving readers exactly what they want and need
You'll never be stuck on how to write 500 words on formerly "boring" topics
Invigorate your web writing business — you'll be excited after you read this!
Article writers
Ghostwriters
Freelance writers
Business owners
Copywriters
Affiliate marketers
Niche website owners
List marketers
New writers AND experienced writers
Special Deal: List and Special Invitees, Only…
Writing Articles That Sell is now part of the special 12 Days of Christmas Sale! … This Deal WILL Be Gone Soon (Price Rising to $9+)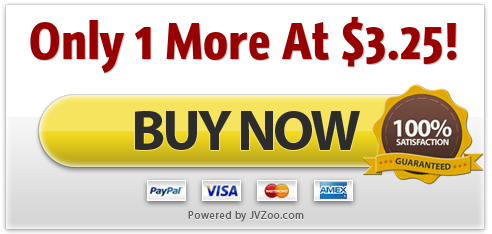 ~
Jenn the Writer
P.S. Grab this deal before it's gone… the price rises with each sale… you'll love it 🙂