Hey there!
Back in 2007, I started my journey as a web writer, copywriter, and marketer.
I started this journey because I wanted to stay home with my then-newborn son.
I can't believe it's nearly a decade later.
In fact, that son of mine just turned 9!
In honor of that,
I've created a special bundle offer of some fan-favorite products and courses of mine…
Some that have been off-market for a while and people have been asking for 🙂
Power Ghostwriting alone sold for $47+
The entire package is worth over $97!
That one is probably my favorite… and buyers' favorite 🙂
As part of this special bundle offer, you'll receive:
Power Ghostwriting
30-Day Copywriting Masterclass
5-Step Write Faster Method
Beyond PLR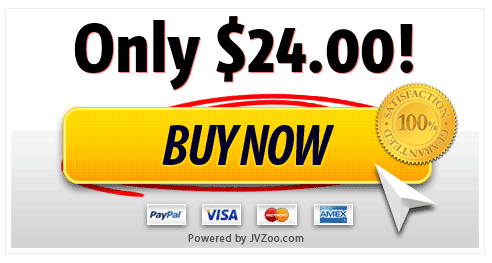 Each of these will take your marketing and writing to the next level.
(price rises by $2 each day then DOUBLES on Sunday…)
*Note: This bundle is great for ALL marketers… not just freelancers 🙂
Whether you write for your own business or you write as a freelancer or ghostwriter (or you want to), this is a deal you simply can't pass up.
This bundle has a real-world value of well over $97…
and I'm putting it on a special sale in honor of the reason I started this home business in the first place.
In honor of the freedom I've been able to have as a result of working from home.
I wouldn't change my life for anything, and I'm so grateful for it.
It's my mission to help as many people as possible achieve the writing/marketing at home lifestyle, and this is one way of doing that
I'm going to include bits of the original detail pages for these products and courses so you can see exactly what you're getting.
Then, your jaw will drop when you see just how low I'm offering this bundle for.
Hurry… the offer price will DOUBLE (at least) by Sunday.
Note: Copy remains as a it was for historical purposes 🙂
These methods, products, and courses worked then and they still work now!
Here I am, 9 years later!
And this is your bundle to celebrate:
---
 Product 1:
Power Ghostwriting
---
"Internet Ghostwriting Allowed Me to Quit My Job as a Teacher… and to Quickly Replace My Income The Very Same Week I Started"
…and now I get to stay home with my baby!
You Can Earn a Full Time Income as a Ghostwriter:
If I'd heard those words when I first started browsing for ways to make money when I first started out, I probably would have clicked away! That's because there are so many false promises online, and you never know when a good opportunity is staring you in the face, vs. one you need to stay far away from. The good news is that I DID take that leap when I got started 1.5 years ago.
Let me back up a bit. I was a teacher before I had my baby. I had him in the summer of '07, and knew that I didn't want to return to teaching. I wanted to be home to raise him! That led me to search everywhere online for a way to make money. In late October/early November, I was lucky enough to come across someone who was offering her services as a ghostwriter. I didn't really know what that meant, at that point in time!
I browsed her website and quickly realized that it meant writing web content for websites, and ebooks for people to sell. There are many people who don't have a lot of time to write, but they obviously need content for their websites. Ding, Ding! People browse the Internet looking for information. Businesses and organizations need content in order to get people to visit their site. Someone needs to write the content.
After those thoughts clicked, I decided to set up my own ghostwriting website, and start offering my services. Luckily, I had already joined some marketing forums (Warrior Forum and Earn 1 K a Day), so I was able to post that I was "open for business." I got orders that same day!
Long story (a little bit) shorter, that very same week I made the same amount of money I had as a teacher, per week. I was hooked!
I know that there are a ton of people out there who are hurting financially, have lost their jobs, or just need a way to bring in some extra money. Some people need to replace a full time income immediately (like I did). I feel incredibly blessed, and that's why I'm determined to share everything I know with others who want to work at home as a freelance writer.
In fact, I've already started doing that. Here is what one of my members had to say about what I teach:
Let's back up a little bit. I've been at this for a while now, and in that time…
"I've Been Able to Quit My Job, Buy a House, AND Triple My Income."
It's now 1.5 years since I began back in late '07, and I've decided to put everything I know about ghostwriting together in a package for other people to learn from. Not only that, but I want it to be as interactive and helpful as possible. That's why I'm offering 2 months worth of one-on-one coaching as a bonus! That means that whenever you have a question, or aren't sure about something having to do with your ghostwriting business, you can come to me for help.
My goal is to help you earn a full time income as a web ghostwriter. I'm not guaranteeing income for legal reasons, but I've helped people reach the 2k-3k per month goal online. My own monthly income has tripled since I got started!
If you want to change your life, and start ghostwriting web content and ebooks today, click one of the orange "Add to Cart" buttons to lock in the intro price (I should be blushing, it's so low!)
What You're Going to Get: 
4 Weeks of Ghostwriting Training
If you follow my guidelines, you CAN quit your day job with the right motivation and strategies
Week 1:
•Ghostwriting basics – what you'll be doing•Setting up shop – Be up and running in less than 2 days
•Writing basics – what you need to know to be a GREAT ghostwriter
Week 2:
•Finding clients who'll pay what you're worth•Getting rid of the nerves and becoming a business owner
•The basics of setting up your business for success
Week 3:
•Time management as a ghostwriter•Expanding services you offer
•Increasing your rates…already!
•Finding high powered clients
Week 4:
•Getting your income to the $2-3K level a month•Writing for yourself for MORE profits
•Top ghostwriting secrets I haven't revealed, until now
Special Bonuses
•Ghostwriting cheatsheets and checklists
•Feel free to ask me questions if you feel stuck!
•Bonus list of shortcuts that will turn you into a GREAT ghostwriter in LESS time
Here's a Sneak Peek at What You'll Find Inside:
My Special Guarantee
If you put my principles into practice, and you have what it takes to become a good ghostwriter, you can earn a great income. If you are unhappy for any reason, you'll get a full refund. The risk is all on me!
Invest Today
Just $47 to get started
My time is worth between $40-$60 PER HOUR as a ghostwriter. You're getting 2 months of my time for free. That alone is worth the investment.
PS. You can easily make back the low investment with just your first client…in fact, the first couple articles! I'm offering the course and my coaching this low to get early feedback and success stories. The risk is all on me, and it's first come, first served as far as getting access 🙂
---
Product 2:
5-Step Write Faster Method
---
Special Report!
"Magic 2X Faster
Non-Fiction Method"
Write Faster, Write Better 
Hey there,
Writing non-fiction is hard, right? It doesn't have to be.
There's a super-simple, 5 step process you can use to write non-fiction faster and better
There are so many ways learning how to write non-fiction faster can help your business. How much money could you earn if you could quickly write info-products to sell to your list? How much money could you earn if you could release 1, 2, 3, 4, or even more non-fiction books for Kindle each week? How many blogs posts or affiliate articles you could write?!
People tend to take far too long to create content. Really, you can very easily and quickly write non-fiction content if you have the right strategies. All the inspiration you need is at your fingertips.!
Follow this five step process, and you could have a fantastic, even ground-breaking, non-fiction report or book written as early as today!
Use this information to write for Kindle, your own eBooks and info-products, articles, blog posts, and so much more!
Pretty great, right? How much would you write if you could write at double-speed? Now you can!
This method is worth the price of the bundle alone!
---
 

Product 3:
30-Day Copywriting Masterclass
---
"Earn 2X More With New, Killer Copy Skills…"
Perfect for product creators,
freelancers, copywriters,
and all marketers
Hey there!
I was asked to make it a little easier for you guys to order on your phones and stuff– sorry I didn't think of that sooner!
Here is a rundown of both offers, with the full description below:
Basic Copywriting Lessons, Self-Led Coaching, and Business Planning to Boost Earnings by 2X in 30 Days
$49 (will be $67)
This gets you access to 30 days of tutorials (in a membership style) on setting up a

copywriting

business.
You'll get video, text, worksheets, daily action plans, and more!
You'll discover how to write copy quickly, easily, and effectively and how to find awesome clients.
You'll follow the daily steps and you will succeed!
The Value of Being a Copywriter 
I was very intimidated by the thought of being a copywriter when I first started working online. I knew offering acopywriting service would help me make a lot more money.
But I felt like writing copy was only for an "elite" group of people.
It only took a few visits to copywriting forums where the egos were gigantic– a major turnoff– for me to decide copywritingwasn't for me.
Luckily, I got over those feelings very quickly when I started to see how fun it was and how much money I could make.
There was no one who could decide if I was going to be a successful, sought after copywriter…but me.
I started taking copywriting courses, working under expert copywriters, and taking on clients.
Time after time, marketers and 'gurus' kept telling me I had a special talent for it. They were shocked when they learned I don't charge thousands per sales letter…that I was better than those they'd paid $10,000+ to.
I'm not saying all of this to brag.
I'm saying it to show you how easy it is to reach this level and that you can do it too. When you're a copywriter, the sky is the limit. You can become known in whichever niche you want and charge what you want (it's all about how you brand yourself).
One of the main reasons I reached the level I did as a copywriter, so quickly, is because I studied under people who'd come before me.
I took their tips and used them to become more creative, more persuasive, and so good at writing copy that my clients are consistently thrilled when they see the work I present them…and yours will be too.
I've decided to do that for you.
You are the next, great copywriter.
If you're a writer, you need to learn these skills. It's not something you're born with…it's something you learn.
One of the best things about the way I work is that I'm fast and efficient. My strategy is something you can use to add copywriting to your list of services as a writer, write copy for yourself, and even make 2X the income you make right now.
Here's the deal…
I was inspired by a friend to get this up and running and I want to start the classes and coaching sessions right away.
 *No guarantee of earnings. Work hard, and your business, and copy skills, will work for you*
---
 

Product 4:
Beyond PLR- Earn 4X More Selling PLR
---
"How Writers, PLR Sellers, and Plain Ole' Joes Can Earn 4X More Selling PLR"
Hey there!
I wanted to write a quick "list-only" note before this great holiday weekend.
First, I want to tell you exactly who I'm writing this note for — attention writers, PLR sellers, copywriters, and ghostwriters!
I have a special affinity for you writers, because I'm one, too!
PLR Sales are Slim These Days, Unless…
Listen; I talk to a lot of people who are seriously struggling with their PLR sales. I talk to a ton of writers who have wanted to break into the PLR market, but aren't sure how.
The fact of the matter is that in this economy, and with this HUGE level of competition, you need something more.
You need a method of selling PLR, and of presenting your offer, that will dramatically improve what you earn.
These Methods Blow Away the Competition…
I've put together a guide containing innovative, can't-fail strategies to turn your PLR business around.
Seriously… if you put these steps into action, you ARE absolutely going to earn more with your PLR.
You'll discover:
One little trick to earn up to 4X more with your offer…guaranteed! Folks can't help but take you up on this
Exactly how to earn more from your business, while "working" dramatically fewer hours
Exactly what most PLR sellers get wrong, and how you're automatically a shoe-in for success after you've read this
Copywriting secrets for your PLR offers that will have buyers falling over their keyboards, because only you have the answer to THIS
You Need "Beyond PLR" (and I'm beyond crazy, at this price!)
and you can gain access to my best secrets.
*Who is this for?* Beginners and experienced folks alike — beginners will love the beginning section, and beginners-advanced will love the middle and the end. You will get some actionable takeaways from this guide!
If you look closely in the guide, you'll also see that I'm here to support you along the way (free).
---
Grab This Special Bundle, Today!
As you can see, these products are all fantastic and will help you in your business.
Some have been off the market for a long time… this is your only chance to grab them.
The price will at least double after Sunday…
But that's not all- this $97+ value bundle will increase in price by $2, each day.
Either way, you're going to be super shocked by this incredible deal:
Day 1 (Thursday): $12
Day 2 (Friday): $14
Day 3 (Saturday): $16
Day 4 (Sunday): $18
Then… the price will DOUBLE for this package.
Grab the bundle now to get 4 incredible products for pennies on the dollar.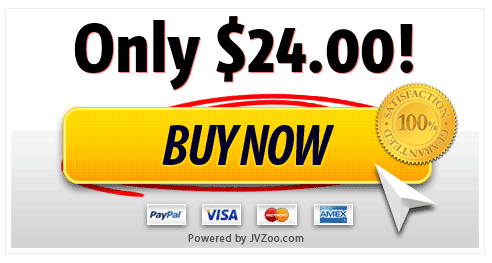 As always, your purchase is fully guaranteed.
~
Jenn the Writer
P.S. Remember… your purchase is fully guaranteed… and the price will soon DOUBLE! Scroll up and buy now for the lowest possible price…
P.P.S. You're getting an incredible deal on 4 products that can take your writing and your business to the next level– act now…