Hey there,
I'm super excited about this because it's simply the VERY HOTTEST trend right now.
I know it is because I'm wandering around my house trying to catch them…
I'm using it more than my kids!
What am I talking about? Pokemon GO!
Everyone is talking about this… everyone (young an old) is into this.
It's even had DRAMATIC effects on Nintendo's stock.
Take a look:
Wow! That's major…
There are even reports that MORE people are using Pokemon GO app than are using TWITTER.
And it was JUST released, haha.
Wowza…
So… as a writer and marketer, I knew I wanted to write something great for this market- and fast!
Then I thought- why not help others very quickly cash in on this craze, too?
That's exactly what I'm offering you, today.
In fact, here are:
5 Ways YOU Can Profit From Pokemon GO, Starting NOW
Write a Kindle How-To Book: Create a great walkthrough guide or How-to Guide for Pokemon GO, and publish it on Kindle (note: this can't be PLR- you'll have to write your own book OR hire me to write one for you- just contact me for original content)
Create a Pokemon Go Facebook page where you share fantastic information for fans of this game (you can use this PLR content to do this)- you can promote Pokemon products as part of this
Create local-marketing packages for local businesses to attract Pokemon-GO playing customers (you can use this content to start this lucrative business idea…)
Create a blog by giving high quality Pokemon-Go information to your visitors… and promote Pokemon related products (including a book or walkthrough guide you've published- (you can use this PLR content for your blog…)
Release a downloadable guide on how to play Pokemon GO- you can profit from the sales of the guide, from your own website (this PLR is perfect for that…)
BONUS METHOD: You can release a walkthrough/how-to guide to give away as a listbuilder. Build a list of fans and profit! (this PLR is perfect for this, too…)
Grab PLR to 'Pokemon GO 101' to Profit in These Ways, and More
This is a super-helpful and well done report that covers everything people need to know about playing Pokemon Go.
This is a whole new niche for you!
You Can Use this PLR Profit:
Build a quick blog with ads
Sell it as a book yourself
Use it as a list-building freebie
Use it as a report
Create articles
Promote Amazon-related products
Affiliate marketing
More!
I have to run out the door… it's a family member's birthday… so I'm writing super-quick copy so you can get your hands on it ASAP.
I normally would charge more, but because I'm doing this quickly, I'm CHOPPING the price down and putting it on a dimesale…
Hurry… This is on a Dimesale
But hurry… this deal will only last until the dimesale price rises up, up, up!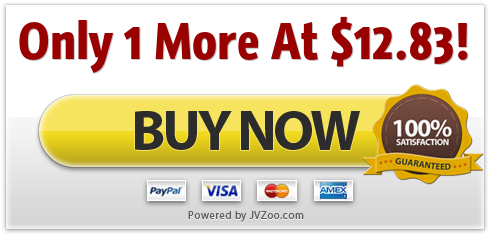 Enjoy… you'll love this well-done, perfectly timed 5,000+ word guide to Pokemon GO!
~
Jenn the Writer
P.S. Download this guide ASAP and use one of the 5 ways to profit… you can't beat this price… and it's rising, fast…