Attention Niche Marketers and ALL Business Owners…
"Finally… An Incredible Method That Boosts Your Niche Authority, Builds Your List, and Helps You Earn More Money, Starting Today…"
Use This Simple Method a Little Each Day… Here's The 'Secret'…
Dear Friend,
It's time for you to stand out and earn more.
You know that's true… you're just not sure how to make it happen.
After all…
There are SO Many People in your Niche Making Bank… You're Ready for Your Turn
— You consider these people to be the REAL authorities.
These people have a bigger list than you, better contacts, more products, and much better exposure.
How can you possibly compete?
This is especially troubling and discouraging if you are newer to online marketing. If you're starting from nothing, it's hard to even know where to start.
It seems impossible.
Even if you have a lot of experience– THAT can be discouraging because you're nowhere near where you want to be.
You Thought You'd be a True Authority– Truly Crushing it– By Now…
Ugh… what's the answer?
It's time for a revolution.
I completely know what you're going through. I've been in business for quite some time now and it's so easy to get discouraged and even angry with myself because I'm not where I want to be yet.
But… there's something I've discovered through this experience.
This is something that boosts my authority and helps me earn more money every single time.
It's something I've tested and 'reverse-engineered' from some of the top people in business.
With Daily, Consistent Effort, This 'Trick' ALWAYS Builds My List, Gets More People on my Side, and Turns People into Lifetime Customers…
And that is priceless.
This (what I'm about to share with you) is going to be the cornerstone of my business, going forward. And I really think it should be yours as well.
There's no 'magic button' that can make this happen.
It's close enough, though 😉
You can wield this tool whenever you want… to fantastic results.
Are you ready for it?
It's Time for the Niche Authority Revolution– Using FREE to Boost Your Business in Incredible Ways…
This is perfect for you no matter where you are in your business or what your goals are.
Everyone, from the newest IM'er to the biggest Fortune 500 companies, can benefit from this.
You're going to use the power of FREE in a very specific way to:
Build your list

Attract lucrative partnerships

Attract more affiliates- who will promote for you day and night

Make more sales of your existing products

Get traffic with much, much less effort

Get others to promote FOR you, via word-of-mouth (Because they're so excited about you)

Earn more money
Why does FREE work?
What will you give away?
How can you use this 'revolution' to impact your business right away and achieve the incredible things we've talked about above?
I know a lot of people have questions like this… and very, very few marketers use 'free' effectively.
I've Thought Long and Hard About How to Help as Many People as Possible With These Great Methods…
Which is why I decided to write a guide that will tell you everything you need to know.
You can get started today.
The basics?
You're going to give, give, give (in fun ways that make you and your audience happy).
In return,
Your Business is Going to Grow Like Crazy…. Just Follow The Niche Authority Revolution
You'll discover:
Unbelievable authority-boosting methods— these work immediately and will ALWAYS work for you
How 'free' can help you instantly stand out– putting you far above the competition (get used to your newfound success…)
Exactly how to grab attention FREE… anytime you want it (this leads to sales, sales, sales…)
Exactly what to give away for the best possible results, no matter which niche you're in (you can see results as soon as today, if you play your cards right…)
Incredible ways to get a frenzy of positive, excited activity surrounding your business… any time you want
How to ensure your Niche Revolution strategies are effective… and you see exactly the results you want to see
Exactly how to use these top methods to…
 Build Your List, Attract Affiliates and Partners, Get Others to Drive Traffic for You, and Earn More Money, Every Single Time…
I am so excited to present these methods to you and I know you're really going to benefit…
In fact, I can't wait to hear all about your success story of harnessing the power of FREE to boost your business in exactly the way I describe.
If I were to offer these SAME exact tips to struggling businesses and business owners as a consultation fee, I'd charge $$$'s or $$$$'s… for the same strategies.
But, I'm all about making these methods as accessible as possible to EVERY business owner who wants to benefit.
I could, then, make this part of a higher-end course or product– charging $47 or $97 for the information.
After all, apply just some or even one of these tips and you'd instantly make your investment back.
But, for a limited time, I'm going to make Niche Authority Revolution available at an early bird price– TRULY affordable and accessible for everyone.
Dimesale! Grab Niche Authority Revolution for Pennies on the Dollar… for a Limited Time…$14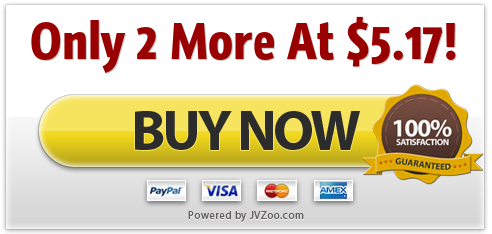 If you're willing to put the work in and profit more, you deserve to access this information.
I can't wait for you to get your hands on Niche Authority Revolution– it will transform the way you do business.
Your Purchase is Also Fully Guaranteed– You'll be Happy With this Product, or Your Money Back.
Grab it now– while the price is still low.
To your success,
Jenn the Writer 🙂
P.S. I can't guarantee how long this super-low price will last— it's on a dimesale… so this is the best price you'll see. Grab it now… enjoy… an profit…