Attention: Here's the Path to Kindle Success…
"Finally, Here's Your Super-Simple Blueprint to Publish and Earn From Kindle in 14 Days or Less"
New Or Experienced- Here's Your Day-By-Day Kindle Success Plan
Dear Friend,
You see success story after success story of everyday people finding gold in publishing on Kindle.
It surprises you sometimes– the people who are earning great money for Kindle aren't necessarily who you'd expect.
Maybe they didn't even consider themselves to be writers before they started publishing.
You've Been Drawn to the Promise of Earning From Kindle For a While…
You want your bank account to be full of notifications from Amazon payments.
There are different reasons why you might be holding yourself back…
Maybe you're scared … scared that you can't pull this off.
Maybe you doubt your ability to write.
Maybe you just haven't gotten around to it.
Still… it's hard to ignore the fact that if you just DO it and publish, and if you keep doing it, you can succeed.
You can earn from Kindle.
You just need the right steps and motivation to make it happen.
You need someone to say, "Okay, do this and then do that."
It can seem overwhelming to write and publish for Kindle. But, if you break the steps down, it becomes so much easier.
You'll do a little this day and a little the next day.
Before you know it– say, after 14 days — you'll have a book published and earning on Kindle.
That sounds nice, doesn't it?
Of course it does.
How can you make it happen?
Who's going to give you the steps and get you motivated to earn with Kindle?
That's my goal- to make this easy for you, give you the steps, and get you motivated again
I've been there. I've earned good money with Kindle.
When I'm consistent and stick to a strict schedule of researching Kindle genres, writing, publishing, and marketing, it's almost TOO easy to earn from Kindle.
When I'm not consistent… it just doesn't happen.
I MEAN to write and publish… but life and other work gets in the way and my Kindle goals and efforts fall by the wayside.
It's a huge mistake to not make Kindle a priority. I've left a lot of money on the table in this way.
I know I'm not alone. I work with many writers and marketers who are in the same boat– either never having published or neglecting to continue publishing.
It all goes back to the schedule… and consistency.
Only you can make this happen- only you can do the work.
Your frustration in not being able to find the time or find the bravery to write and publish ends today.
I've created a guide that details exactly what you need to do…
I break absolutely everything down.
And it's only going to take 14 days.
If you're really ambitious, you can condense this plan into 7 days or less. It's up to you— and so is what you earn.
In 14 days, you'll research a profitable, popular genre (either fiction or non-fiction).
You'll learn how to quickly and easily write a Kindle book (yes, in just 14 days).
You'll learn how to build a list with your books- so you can earn more.
You'll learn how to sell books… easily.
You'll learn how to tweak your Kindle listings so you earn more and rank better on Amazon.
I repeat- you can write, publish, and earn from your own Kindle book over the next 2 weeks…
What will it feel like for you to finally get a book written and published– or to get back into it if you've been meaning to and just haven't?
Don't regret not taking this action and finally making it happen.
I've created a guide that will literally tell you what to do on each day, over the next two weeks, to write and earn from your own Kindle book.
I've made this guide fluff-free and easy to take action with.
You'll get a list of exactly what you need to do.
Finally, you can make this happen– and it's so much easier than you expect, if only you grab this guide and follow its steps…
I have full faith that if you follow this, you will succeed.
You'll discover:
A 14-day publishing and earning plan that's exactly what you need — in a "do this, then that, then succeed" format
How to choose a genre you'll love… and that can help you earn big
How to ensure you'll beat out the competition… funneling readers your way instead of the other way
The #1 trick you can use to make writing your book a breeze… (never have to worry about writer's block again)
How you can figure out exactly what readers want… before you even write the book (this ensures you make sales over and over again)
Why writing your book really only has to take 3 days…
Exactly what you need to do to easily publish your book… the way that ensures sales
How to get reviews for your book… give you a running start on the Kindle charts
Easy listbuilding— which is the #1 way to ensure every other book you sell succeeds
Easy promotional strategies— that get you on the Amazon charts and get you sales, often in the same day you publish
This 14-Day Kindle success guide is exactly what you need right now
I could charge a solid amount for this information… it is, after all, a blueprint for success.
It's a full path to profits with Kindle– so really, it's invaluable in the right hands (and since you've read this far, I know that describes you.
I'm not going to charge a ton, though. I'm not even going to charge what would be reasonable for most marketers.
Why not charge more when I could easily earn more from this guide if I did?
It's because I believe in you. I believe that if you get your hands on this blueprint, you'll follow it and realize your dreams with Kindle.
That means a lot to me. It's a huge part of my goal and why I create products like this– I want YOU to find success with Kindle.
I also create this guide for me, too. This is exactly what I do to succeed with Kindle. And through a rut of motivation, I decided to create this guide.
And now it's yours— just click the button and you'll have this guide in your hands… for a very, very, very low price that's affordable for all.
If you're willing to succeed with Kindle, you deserve to get your hands on this.
Enjoy it– profit from it– and download it now…
BONUS: Act now and get a surprise bonus in your download- it fits in perfectly with the blueprint, and you're guaranteed to love it.
GUARANTEE: If you're not happy for any reason, just let me know and I'll give you your money back– it's as simple as that.
Grab Your Copy Now for Just $9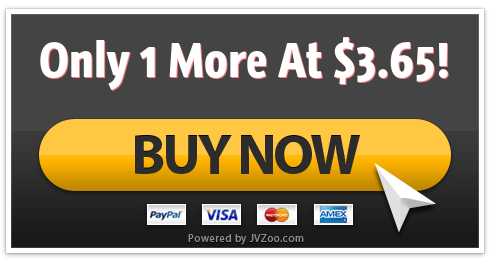 Hurry… this is on a dimesale and the price will go up, up, up until it hits its max price.
(and I can't guarantee this offer will last for ever- grab it now while you see it).
I can't wait to see how you succeed with this 14-Day blueprint. Put it to good use and you'll see results.
~
Jenn the Writer
P.S. Your purchase is fully guaranteed. There's nothing to lose.
P.P.S. Hurry! This is on a dimesale– the price you see right now is the lowest it will get. Grab your copy now and get in instant download.