Rank better… earn better… 🙂
"How to Easily Write (or Outsource!) High-Ranking, High-Earning Content Google Loves"
It's a huge pain to feel like you're in a constant fight with Google…
Hey there,
If you're like many people, then you're ready to give up on SEO and High- Earning Content if you haven't already….
The fact is that Google has made some pretty extensive algorithm changes in the past several years…especially recently. It's enough that some of the biggest names in affiliate marketing and websites have walked away completely.
But…I'm going to ask you not to do that.
You have to hear this…
I've been a freelance writer for several years. When I first started, I had clients ask me to write horrible keyword stuffed articles.
I did it, and it worked.
We were all so dumb, to put it one way… for thinking it would work forever– it felt so slimy.
Then people started to spin content and talk about it as the next best thing. People bought into huge link networks that were way over the top.
… Google shut that stuff down.
Oh, sure, people still do it. They just waste their time and don't rank.
People have been running around like chickens with their heads cut off (excuse the imagery) because it seemed like it was impossible to please Google. Indeed, even certain content people thought was good sunk in the search engines.
That happened to me even though I always wrote with quality in mind…
It turns out, I was doing certain things 'wrong' too even when I had the best of intentions.
You wonder why your content doesn't rank even though you don't spam…you do good work. You hire people who do good work.
So, why don't you rank and earn MORE (or at all…)?
I set out to investigate why this is and what content writers, affiliate marketers, and webmasters can do.
After all…
Someone has to rank, why shouldn't it be you?
What I found was really exciting. In fact, I'd all but given up on niche sites until I discovered this. You see, it's actually easier now that it has ever been to rank in the search engines and earn affiliate income.
You just have to know the secret sauce.
This guide was in the archives and off the market for a while… but it's VERY relevant today… in fact, it may be MORE relevant today than when it was written. That showed me I had to get it out to you ASAP.
You're one of the only to have this information
You'll be able to follow this guide and write or outsource high quality, high ranking content that can earn you wonderful affiliate income.
Best of all, this is an evergreen strategy.
(This works with any Google algorithm update…for 2017 and beyond…)
It's easier, not harder to rank in the search engines and earn as an affiliate marketer.
You'll Discover:
How to take one look at your site and instantly know why it's not doing well
What you're doing to spam…and you don't know it (you're throwing money out the window)
How to rank with content that's as easy to write as an email to your best friend
How to get visitors to love you so much they are thrilled you get a commission
Exactly which site to model yourself after, starting today, for high earnings and rankings
Which document (this used to be top secret) can tell you exactly what to do and what not to do
You'll Receive:
The Keeping Google Happy Guide
Screenshot breakdowns of what you need to do now
A video discussion of strategies you can implement today to start earning with affiliate sites
Worksheets and checklists to keep you focused…and to make it a snap to write or outsource your content (yes! You can pass these sheets to your writers)
But, you have to act quickly to get the low intro price. You'll receive links to the guide right away, with updates coming later at no additional charge.
Hurry! This is on a Dimesale Going Up to $14.99
This is part of the 12 Days of Christmas Sale! Grab it now before the price goes up!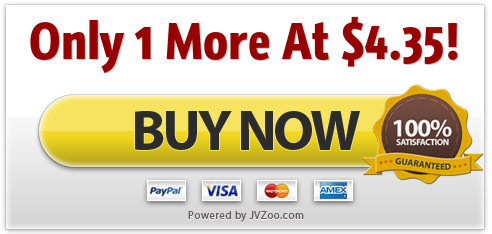 This is part of the 12 Days of Christmas Sale! Grab it now before the price goes up!
~
Jenn the Writer
P.S. New to marketing or have questions? You can always email me. This purchase is guaranteed or your money back- no risk. This just works!