Hot deal, huge savings, awesome business boost…
"It's My Birthday: Grab 7  of My Top Money-Making and Money Mindset Products in an Incredible Sale!"
See the full list below… you won't see this anywhere else…
Hey there!
Yep — I'm a Christmas Baby! But that doesn't mean I can't have fun with a great birthday sale! Besides, the holiday season is the perfect time to spread a good deal, lots of cheer, and a ton of business boosting products to guide you smoothly into 2017.
There is a little something for everyone here, and it's available at a bananas price (just my style!).
You have to promise me one thing, though (it's my birthday, after all!) — you're going to put these products into action, make back multiple times your investment, and have an incredible business in 2012. Can you do that for me? I knew you could!
Included in this birthday special offer:
1: Beyond PLR: Innovation for More Profits
Earn a ton more from your PLR! Whether you're a PLR writer yourself, or you want a business model you can outsource hands-off, PLR is just the thing. Discover how to set yourself apart in the marketplace to get started quickly. Businesses are always looking for a "business in a box" solution when it comes to online and marketing content, and you're going to hand it to them — creating great paydays for yourself, as well as for your customers! You simply haven't seen these business-boosting techniques anywhere else — they all have a unique, Jenn-spin on them.
Currently selling for $8.30
2: Write Faster, Profit More: Write Better, Faster, for More Profits
Content is definitely the main focus any web marketer needs to concentrate on…whether you enjoy writing or not! Writing faster isn't about writing "crap" quickly, it's about writing stunningly wonderful content quickly and more efficiently. This will help you cut down on those bad habits that cause you to take forever to write content and copy. You'll become a better web writer who can produce content in a flash, leading to more profits (whether you're working for yourself or a client).
Currently available only in private coaching ($97+)
3: Social Media Kickstart: Get the Word Out, Connect, and Profit
Social Media is (literally) taking over the web! If you don't have a social presence, you're stuck.
Networking, viral marketing, and visibility are oh-so-important, and you'll get a solid foundation in Social Media Kickstart. This is perfect no matter whether you're interested in developing a social media presence for yourself, your products, or for a client. Provide this service to offline and online businesses, or use the material in your own business!
Currently available to EJP Social Media Client List
4: Magic Presell: Presell Your Customers to Dramatically Increase Conversions
Knowing how to pre-sell your audience can mean the difference between success and failure on any campaign — especially when it comes to list marketing and writing autoresponder copy. If you have a list, or you aspire to someday, you need to read this information.
This is a no-nonsense, no-fluff guide to earning more from your list marketing (as a product creator, affiliate marketer, or offline business owner), no matter what. It's all about the presell, and you'll be able to knock it out of the park, whether you're preselling for clients or yourself.
Currently selling for $15.55
5: Procrastination Buster: Quick Fix Your Procrastination Today, Seriously
Procrastination haunts just about everyone out there. It's human nature to put off pain in seek of pleasure. The problem is, that puts a serious dent in your future and ultimate pleasure — as well as your wallet! It's time to bust procrastination right now with these techniques that cut through the muss and get to the heart of what works.
It doesn't matter how long you've been in business, these methods will work for you to end procrastination now.
Currently selling for $8.30
6: 15 Minute Marketer: 15 Minutes at a Time to a Wonderful Business
There are certain tasks in business that seem so incredibly insurmountable! It can feel like you'll never get it done. Whether it's that 15K page book or that 30 page affiliate or business website, this book will make it seem like a piece of cake.
These innovative techniques will help you build your business quickly, even if you only have 15 minute chunks available to work! Chunking projects means huge breakthroughs for your business and earnings.
Currently selling for $9.00
7: Social Media Niche Research: Profit More Based on Real-Time Results
Niche research can seem like a real chore; but not when you do it the social media way! These techniques make niche research fun — whether you're an affiliate marketer, product creator, or offline business owner, you need to know these techniques to become more profitable. Discover wheat your audience is talking about (and buying!) in real time — earn more, and ditch those "dinosaur" niche research techniques.
Currently selling for $26.60
Total value = Over $75 Of Product!
Anyone who hangs around me knows that I LOVE dimesales (and a birthday girl gets what she wants). This dimesale is starting at just $6.00!
SUCH a good deal! 7 Products!!!! – Priced low for my birthday AND for the 12 Days of Christmas Sale!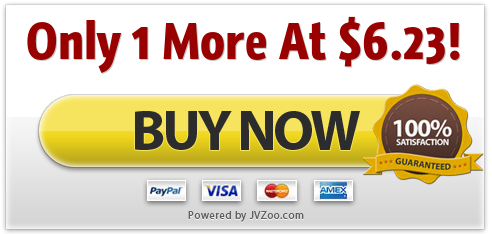 The cap is at $27, so act quickly to get the best deal.
Jenn's Birthday Sale will run until my birthday on the 21st of December Christmas, but the price is sure to skyrocket by then, so hurry!
*Note* There is a non-sketchy upsell offer you're simply going to love, but it is in no way essential for you to enjoy and profit from these products. Still, if you are a fan of my real-world, business boosting products, you're going to LOVE this.
~
Jenn the Writer
P.S. This birthday sell is a once-a-year deal that has been off the market for several years. As always, I'm here to help you, whether you're new or experienced. My dimesales do tend to shoot up quickly due to volume, so act fast!