Hey there,
Self-publishing on Kindle is one of the best ways to earn money on your own terms.
I love to dabble in many different business models… but…
If I Had to Choose Just One Business Model, This Would Be It…
We live in a fantastic time when absolutely anyone can write and publish anything they want!
There are no gatekeepers— with self-publishing, your future is your own.
You're not writing for editors and publishing houses– you're writing for the PEOPLE.
Which means…
You Get to Choose Your Own Self-Publishing Income
Put in the effort- you get paid.
And that's what you want to focus on as a writer and business owner.
Unfortunately, it's not as easy as just writing and publishing a book without knowing what you're doing.
Sure, your book will be PUBLISHED… but that doesn't mean it will actually be selling.
It's very, very frustrating when your books aren't selling…
It can feel like you're fighting a losing battle.
And what if you're too intimidated to write a book in the first place?
You See a  Ton of Fantastic People Making Money From Kindle and You Want a Piece of That
You love the idea of writing on popular, profitable topics and in great genres and earning a fantastic income from home.
Maybe you want to write and publish for Kindle as a side project or maybe this is something you plan to make your focus.
Either way, it's something you really want to make happen.
But right now, you're frustrated. You're not sure you can write a book or a short story.
You're not sure you can write that great non-fiction book you've been thinking about.
You're not sure how to choose a great niche in the first place.
On top of that, you know that you have to write, write, write and publish, publish, publish to see any REAL earnings on Kindle.
To earn big…
You Have To Be Consistent and Publish, Publish, Publish… and That's Hard to Do When You Don't Feel Supported…
I've been there!
I've struggled to stay consistent with writing and publishing.
And once I started making what was really easy money with Kindle, I tended to self-sabotage.
That got me to thinking– there are SO many great writers and marketers like you (and marketers who want to publish without writing themselves) in the same boat.
I've realized…
We're Stronger Working Together
We're stronger brainstorming together.
Over the years, I've studied Kindle like crazy. I buy all the products and study all the techniques.
I write and I publish… but not nearly enough and that's going to change.
Throughout the Rest of 2016 and Beyond, I'm Going to Put all I Know About Kindle and Profit Into Action…and I'm Going to Do it In a Mastermind
— I WILL rebuild my Kindle income.
I WILL reach 5-figures a month with my Kindle income.
I honestly hope to do that by the end of the year.
And I'm not Shakespeare… far from it.
But I have a lot of Kindle knowledge in this brain that I want to share.
I want to help you write great, EASY non-fiction and fiction.
You can write for Kindle and profit… whether you've ever done it before or not.
Let's work together on this goal… okay?
This Kindle self-publishing Mastermind is going to be fantastic…
It's Time to Learn to Write and Publish for Kindle, the Easy Peasy Self-Publishing Way
I'm ready to take you by the hand to share what I know about writing and profiting from Kindle.
It doesn't matter whether you have experience writing and publishing or not, this mastermind, our brainstorming, and our resources will help you.
If you're interested in writing for Kindle…
It's Absolutely Possible to Write and Publish Fantastic, Profitable Books and Shorts… Even if You're a Beginner
It's also a lot of fun… when you do it my way.
I've created how-to's for writing Kindle fiction and Kindle non-fiction in the past (and you'll get those as part of the Mastermind), but…
I want to help you personally.
No, this isn't an expensive coaching offer.
It's a one-time chance to join the Easy Peasy Self-Publishing Mastermind for pennies on the dollar.
I'll share non-fiction writing how-to's.
I'll share fiction writing how-to's.
I'll help you choose a fantastic, profitable genre.
I'll personally answer your questions.
I'll share what I know about succeeding and profiting from Kindle.
I'll share what's working for me (without sharing my pen names)
I'll help you your Kindle efforts until you're selling.
All You Have to Do is Join the Easy Peasy Self-Publishing Mastermind Facebook Group (Members Only!)
Am I going to charge you $100's for access to this?
Maybe I should, because others are for similar (although there's nothing out there quite like this).
The thing is,
I Want Profitable Self-Publishing to be Accessible to Everyone
So, I'm not going to charge an arm and a leg.
I do plan to move this group to a monthly fee… but I'm offering an early-joiner special.
Pay just $47  DIMESALE PRICING For LIFETIME Access to This New, Fantastic Facebook Group!
I'll help you with doing great on Kindle, personally.
Grab your spot now, before the price rises…
DIMESALE!! Will Be $47….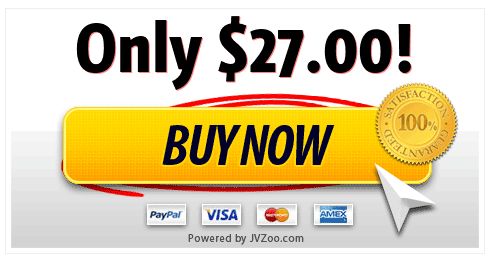 Don't pass this up- it's going to be fantastic. It already is fantastic, and you don't want to miss out on what I'll be sharing.
Your happiness is 100% guaranteed, or your money back.
To your self-publishing success,
Jenn the Writer- 'That Kindle Girl'
P.S. Your purchase is fully guaranteed… you'll LOVE this mastermind, or your money back. You'll learn how to successfully write and publish for Kindle!
P.P.S. The dimesale early-bird special will go away VERY SOON. It will become a monthly fee for those who join later. But get in now, and you'll get the lowest possible price. Act now…