Easy, Fast, and Fun…
"Easily Write a Non-Fiction Kindle Book in 6 Super-Simple Steps"
Build an Empire of Profitable Kindle Books, Starting Today!
Hey there,
Kindle is obviously all the rage — but that doesn't matter one little bit if you don't think you can write a Kindle book!
You Feel Like Writing a book is a HUGE, SCARY, PROCESS… right?
Actually…
It's Really Easy to Effortlessly Write Non-Fiction for Kindle… If You Have the Right Process…
I've found that most writers have the totally wrong idea about writing books. It's actually no harder than writing a regular 'ole article. If you can write…at all…and use a search engine, you can brainstorm, research, organize, and write an amazing book that can do well for you on Kindle.
Who is this for?
Easily Write a Non-Fiction Book for Kindle is specifically for those who really want to take action and write Kindle books (for themselves or for clients) but don't think they can do it.
Write Your Kindle Book in Six Simple Steps…
Listen; this isn't hard — it's actually really fun and easy!
There is no magic this…this isn't some super secret method that gets a webinar shrouded in mystery, hyped by a thousand marketers out for a book.
This is a solid strategy that's worked for me hundreds of times. As long as you follow what I've outlined for you (in 6 short steps)
You will have an awesome non-fiction book in no time….
This guide was one I created years ago. I've decided to make it part of the 12 Days of Christmas sale.
You can grab your copy today for pennies on the dollar.
Grab it now… the price rises with every sale.
Several step-by-step documents that will help you write your first non-fiction book for Kindle (even experienced writers will find some tips to streamline and speed up your process while producing ultra quality.
Marketers: You are welcome to let your outsourcers in on this by gifting them a copy.
Grab Your Copy as Part of the 12 Days of Christmas Sale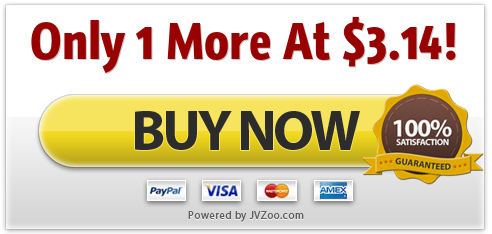 ~
Jenn the Writer
P.S. Remember – price rises with each sale– this is part of the 12 Days of Christmas Sale