Hey there!
You're very excited about the thought of earning some extra cash during the mad rush this Christmas season…
You know it's important to start ASAP…
But, what should you promote?
There are tons of options.
Too many options…
You Want to Earn Great Money This Christmas, But How?
You know you want to be an Amazon affiliate… but the options are endless.
It's a massive, massive store.
(and it can also be massively profitable for you)
And how do you know how to make sure you actually earn?
Earning as an affiliate isn't like it used to be.
There are more products, more competition, seemingly more rules…
It's honestly confusing if you don't know what to promote, how to promote it, and how to connect with a buying audience at all…
Still…
You Know This Christmas Season Can And Will Be Great For You As An Affiliate…
You're so excited and you're definitely ready to choose a path and move forward.
Win or lose- you're so psyched to earn, earn earn.
The ideas are still swirling around.
You think about the things you like to buy and receive.
You think about the gifts you like to give.
Then, it dawns on you…
The Absolute #1 Thing People Buy During The Christmas Season is Christmas Toys
You might not always buy for other adults during Christmas, but you definitely buy for all the kids in your life.
The $$$$$ is flowing around like crazy when it comes to Christmas toys.
The hottest toys sell out all the time.
Hot toys are in the news… kids talk about them at school.
They beg their parents for them.
If you start working on earning from Christmas toys as an affiliate now,
You Can Definitely Find Some Extra Money in Your Stocking This Year…
Wouldn't it be great if you had a blueprint to follow to show you the way?
It's not like the same toys are the hot-sellers year after year.
It's hard to keep up.
Kids are always into new things.
You have to know what's selling– promote the wrong things and you won't earn.
Promote the RIGHT Toys in the RIGHT Way and you Can Earn a Ton
Know what the kids want…
And know how to present it to them.
Know how you're going to stay ahead of the competition.
There are other affiliates out there… you have to stay on top.
Put yourself right in front of buying traffic at the exact right time and it will be easy.
The kiddos know what they want… now it's your turn…
I know how hard and time consuming it can be to try to keep up with the latest trends.
I know how FUN and EASY it is to earn by promoting Christmas toys around the holidays
That's Why I've decided to Put Together the Christmas Toy Cheatsheet Club
It's my goal to make your life easy (and profitable!) this Christmas season.
From now through the days leading up to Christmas Eve, you'll receive:
Access to lists of the hottest toys this Christmas season
Access to keyword lists and data on hot toys
YouTube keyword lists for hot toys
Amazon keyword lists for hot toys
Profitability information
Content ideas and strategies for Christmas toys
Curated research for the hottest Christmas toys (videos, news, blog posts, articles, and more)
Tips and strategies on promotions
Tips on how to earn and succeed as an Amazon affiliate this Christmas season!
Downloads/PDF files
Access to a special members-only Facebook group
This is a Fantastic Deal for Anyone Who Wants to Profit Big…
You Can Feel GREAT About This Business Model! 
Put a big smile on the faces of children this holiday season because you'll be helping point parents and loved ones in the right direction when it comes to the gifts they really want this year.
And you can earn a great income as a result.
If You Start Now… You Can Really Cash In
In fact, some who work really, really hard have been able to earn full years' worth of income in these few weeks alone…
That could be you.
And I want to help you.
There's a super-low cost of entry for the Christmas Toy Cheatsheet Club…
and it covers you for the WHOLE Christmas season.
Note… this IS on an early-bird special, so I definitely recommend you grab access as soon as you see this page.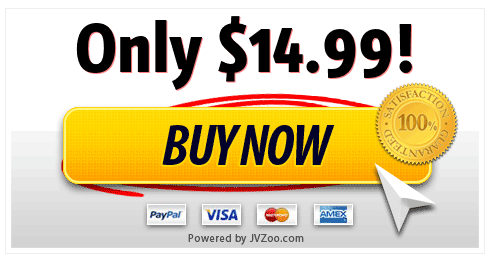 This has a huge, huge value and includes ongoing research, breaking news, and profitability strategies all throughout the Christmas season so you're really going to love it.
Join now 🙂
~
Jenn the Writer
P.S. Remember- this is on an early-bird special, so I highly recommend you grab your copy now, at the lowest possible price… so you can start profiting, now