Hey there,
You want to write and publish a book for Kindle– either fiction or non-fiction… and you're going to stop at nothing to make it happen.
But, you can't seem to motivate yourself to get it done. What should you do?
It's so frustrating.
The days are passing you by. You MEANT to start writing months ago… You REALLY need help, now…
You still haven't.
You have really big goals– you know how lucrative Kindle can be.
What should you do?
Whether you are attempting to write and publish for the first time or you're trying to get back to it, I want to help.
I've been successful with Kindle in the past and have found it one of the best (and easiest) ways to earn as an author/writer/marketer.
I have a shameful secret, though– I let my books fall of the charts (and they've gotten pretty darn high!) and stopped releasing.
I know SO many in the same boat.
That's Why I Decided to Start this 14-day Kindle Challenge Membership… Just For You
Every day, you'll receive motivating information on successfully writing and releasing for Kindle.
You'll receive lessons on choosing a genre/sub-genre for Kindle.
You'll receive tips for success and actually earning.
You'll receive tips for writing.
You'll receive access to a membership area.
That's not all… here are more details about what you get- content added throughout the next 14 days:
Specific genres that are GREAT to go into… for profit and fun
Successful authors to study
Links to promotional tools/services I can't do without *many free*
More in depth information and success tips on each publishing step
Help with creating an outline that will practically write itself
Ways to write much, much faster (5,000 words in a day, or more!)
How to use keywords on Amazon to earn more
How to form your description on your book's page to earn more sales
What to do to snowball your way up to a full-time income from Kindle, within months
The opportunity for one-on-one help from me
What to do AFTER you publish your book to ensure you're successful and earn good money from Kindle
How to break past the mindset problems you're having— gain confidence and get a boost in motivation
How to build your list as an author to snowball your earnings
Things to do to GUARANTEE you earn from this strategy
Access to free how-to ebooks on writing fiction and non-fiction
Access to data to help you choose your genre and sub-genre
Tips on consistently increasing your Kindle income- in 14 days and beyond
The opportunity to request specific tools and tutorials you want and need!
I'll soon write a longer sales page with a paid upgrade for personal help… and continue adding to the member's area… until I do, you get a special low price AND a free upgrade to personal help.
Join now (ending VERY soon) and get access to all of this plus the upgrade of PERSONAL help…
Membership to the Kindle 14 Day Challenge PLUS Personal Help Will Be:
~$60

… get both NOW for Just: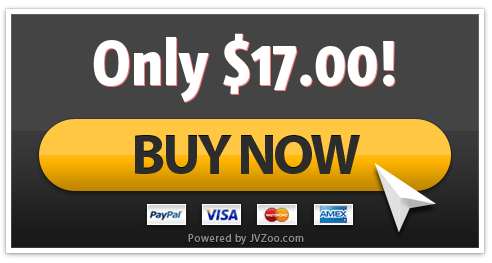 That's a huge savings of over 50% with the front and back end combined… but just until I get the regular sales page up 🙂
Right now only- NO upsells. You get it ALL with this one purchase.
Grab access now— you won't receive a download right away- I'll write you ASAP with more info so you can access the member's area.
~
Jenn the Writer
P.S. Your purchase is fully guaranteed. There's nothing to lose.
P.P.S. Hurry! Free access to personal help WILL be gone soon– the price you see right now is the lowest it will get. Grab your copy now and get access to the membership PLUS personal help…